What Are the 2019 Rolls-Royce Phantom Performance Specs?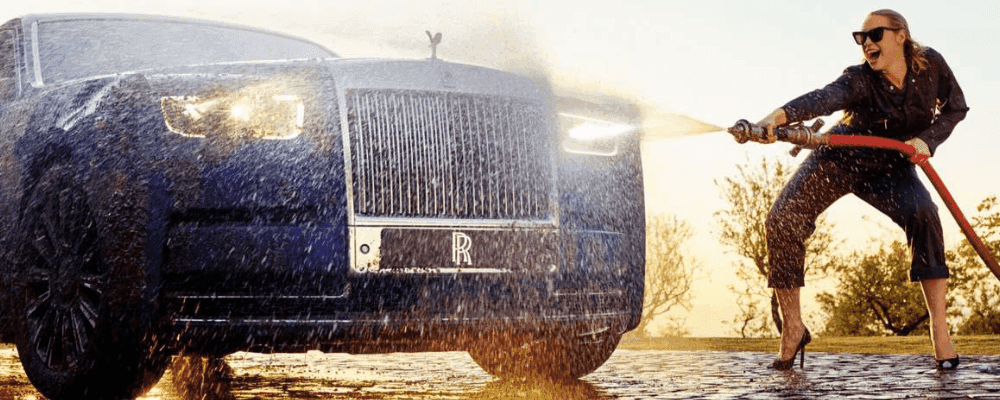 Sure, the Rolls-Royce Phantom offers a sublime interior with cutting-edge technology that you won't find anywhere else. But, for those drivers with a need for speed, just what are the latest Rolls-Royce Phantom specs? From its incredible V12 horsepower to its high-tech performance features, the Phantom strikes the perfect balance of handcrafted tradition with state-of-the-art tech to create the perfect vehicle. Let's take a closer look at the latest Phantom specs:
Rolls-Royce Phantom Engine
The Rolls-Royce lineup is known for its smooth ride quality that's never lacking in power, and the latest Rolls-Royce Phantom engine surpasses every expectation with world-class engineering. Why bother with other vehicles when you can command a V12 twin-turbo engine with 563 hp and up to 664 lb-ft of torque? Not only will this dynamo turn heads all over San Antonio and Dallas, but it'll get your heart racing with a top speed of 155 and a 0 to 60 mph time of just 5.1 seconds! Explore the full list of Rolls-Royce engines to learn more.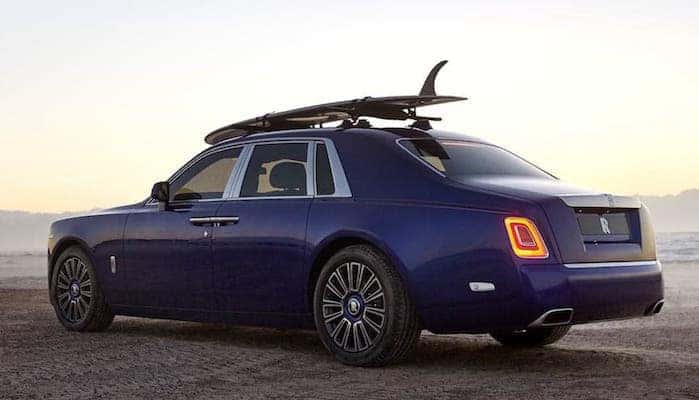 Rolls-Royce Performance Features
The Rolls-Royce Phantom engine is well worth serious admiration, but there's far more to explore within the Rolls-Royce performance. Take a look at the performance features that make your ride smoother, safer, and more refined:
The 8-speed satellite-aided transmission uses satellite technology to predict the road ahead as you drive. This enables your vehicle to shift into the perfect gear automatically without any hesitation.
Night Vision infrared sensors are built directly into the Pantheon Grille to see well beyond your headlights' reach — over 900 feet, in fact! This helps you detect pedestrians and even animals from a distance.
Adaptive Headlights react in real time to the changing road conditions, curving with the roads and seamlessly illuminating the way through the Houston.
Find Out More About the Rolls-Royce Phantom
The Rolls-Royce Phantom specs only present one part of the impressive package, so why not drop by Rolls-Royce Motor Cars Austin to experience the magic in person? Our staff is ready to showcase our new Rolls-Royce Phantom inventory up close, so get the keys in your hand today in Austin! Want to learn more about the lineup? Read about the Rolls-Royce Phantom price or the Rolls-Royce Cullinan price today.
Looking for the latest specifications? Compare the 2020 Rolls-Royce Ghost vs. Phantom before you buy.
More About Rolls-Royce Phantom Features
Learn MoreNew Phantom InventoryContact Us Sure, the Rolls-Royce Phantom offers a sublime interior with cutting-edge technology that you won't find anywhere else. But, for those drivers with a need for speed, just what are the latest Rolls-Royce Phantom specs? From its incredible V12 horsepower to its high-tech performance features, the Phantom strikes the perfect balance…

How much does a Rolls-Royce Phantom cost? The 2019 Rolls-Royce Phantom has an MSRP from $450,000. It also has a destination charge of $2,750. The Phantom EWD (extended wheelbase) configuration has an MSRP of $492,425. For the price, San Antonio and Dallas drivers get all the luxury of a Rolls-Royce car and a wide selection of…

New Phantom Inventory Contact Us The new Rolls-Royce Phantom lives up to its legacy of being iconic and high performing while serving as the signature Rolls-Royce. At Rolls-Royce Motor Cars Austin, near San Antonio, you'll find many beautiful and sleek new models, but the 2019 Rolls-Royce Phantom interior is sure to impress. Rolls-Royce is known for creating luxury vehicles…