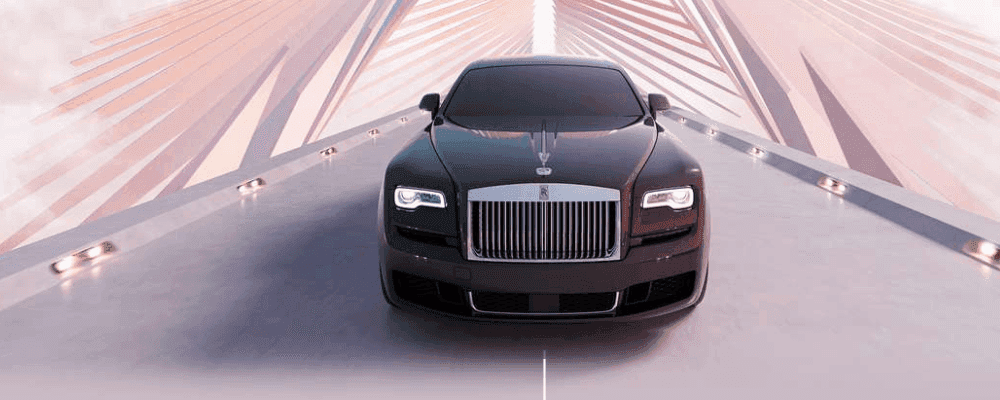 You've worked hard to bring home a Rolls-Royce that's all your own. What could be worse than walking outside and discovering that the weather has done some serious damage to your vehicle? Many drivers know that car insurance can protect against collision-related issues, but does car insurance cover hail damage? As long as you've opted for full or comprehensive coverage, you won't have to worry about repairs.
What Does Comprehensive Car Insurance Cover?
Liability insurance is required by law, and collision insurance is always a good idea. However, only comprehensive coverage will protect you against the wide range of other accidents and nefarious actions that can lead to damage. If you want to be covered against hail damage, fallen trees, fires, and theft, comprehensive coverage is essential.
What Does Full Car Insurance Cover?
Some sources will tell you that you need full coverage auto insurance to protect yourself against hail damage. However, this isn't necessarily the case. As we've noted above, it's the comprehensive portion of your insurance coverage that protects you against the weather.
Still, for many San Antonio and Dallas drivers, full insurance will be the most sensible way to protect their investment. What does full car insurance cover?
When you see or hear the term 'full insurance coverage' you're looking at a bundle that includes liability insurance, collision insurance, and comprehensive insurance.
Liability insurance covers injuries to other drivers or pedestrians, along with damage to property. It does not protect you, your vehicle, or your passengers.
Collision insurance will cover the cost of damages to your own vehicle in the event that you're involved in an accident, whether or not you're at fault.
Comprehensive coverage protects you against most other forms of damage that can occur to a vehicle, so it's an excellent option for the driver who wants to move forward with peace of mind.
Talk to an expert on our financing team if you're wondering which types of insurance are right for you.
How to Prevent Hail Damage
Answering the question, "Does insurance cover hail damage to a car?" is one thing. Preventing hail damage altogether is another! The best way to protect your Rolls-Royce against hail is to keep it parked in a garage whenever it's not in use.
However, surprises do happen. If you want to be prepared for squalls and other sudden changes in the weather, keep these tips in mind:
Temporary carports are relatively easy to set up and transport. Keeping one in your vehicle ensures that you're prepared for the worst no matter where life takes you.
If you're out on the road and it starts to hail, pull over into a covered area as soon as possible. Always check the weather before you head out, and set your smartphone or device to alert you when hail is on the way.
In an absolute worst-case scenario, covering your car's exterior with blankets, floor mats, or an official Rolls-Royce accessory car cover could help to minimize hail damage.
Trust Rolls-Royce Motor Cars Austin for Hail Damage Repair
If you ever find yourself dealing with hail damage near Houston or Austin, don't be fooled into scheduling service with a third-party mechanic. Our Rolls-Royce collision center is here to restore your beloved vehicle to factory condition, so you can keep moving forward.
More from Rolls-Royce Motor Cars Austin
Standing in as one of the most iconic models across the luxury Rolls-Royce lineup, the Rolls-Royce Ghost is the hallmark of excellence and style. Originally introduced in 2009, the first series Ghost was designed to compete with other luxury models that came in at a lower price point than the Rolls-Royce Phantom. The more affordable…

The iconic eighth-generation Phantom receives a bold new expression for 2023 with the all-new Rolls-Royce Phantom Series 2. Explore this deluxe model featuring all-new additions and exclusive amenities. Carrying the same tradition and reputation for luxury and excellence, the Phantom Series 2 emboldens riders like never before. The Phantom Series 2 boasts an updated exterior…

Rolls-Royce Black Badge models are designed for those who blaze a trail everywhere they go. Exploring the 2021 Rolls-Royce Black Badge lineup shows that you have a penchant for luxury, adventure, and blistering performance. Beyond that, joining the ranks as a Rolls-Royce Black Badge driver will undoubtedly allow you to craft a model that is…