Your Guide to the Rolls-Royce Warranty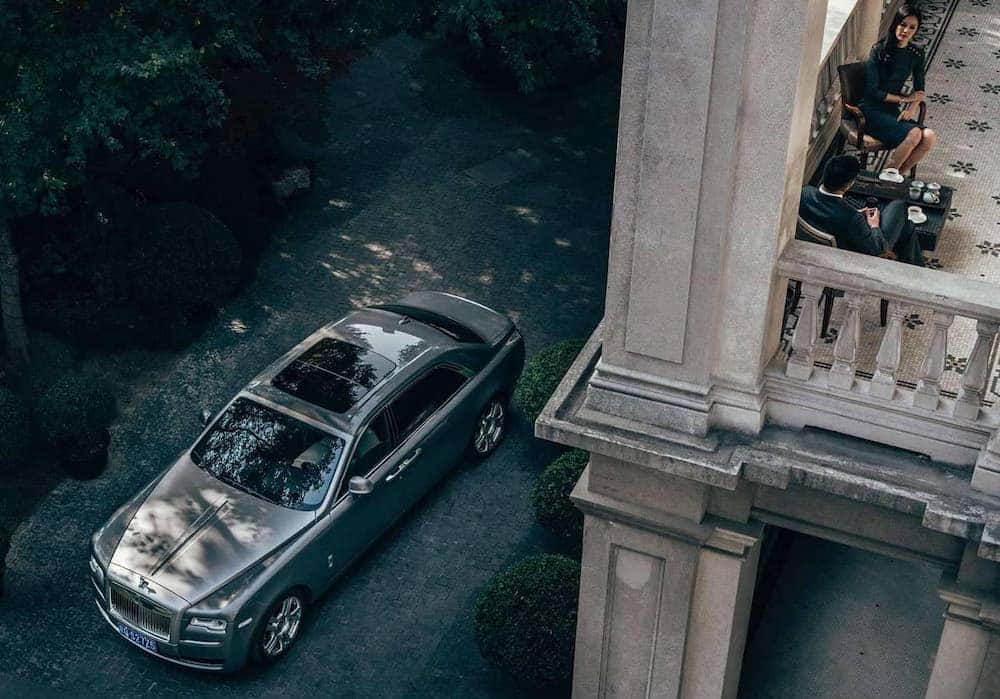 The genuine Rolls-Royce Warranty is included with your purchase, and it protects you against defects in parts and workmanship for up to four years. The Rolls-Royce warranty period is only delimited by time; you won't have to worry about any mileage limit when you're planning repairs or making an appointment. Gearing up to bring home a new vehicle of your own? Find out what else is included with the Rolls-Royce ownership experience today.
What's Included with the Rolls-Royce Warranty?
Rolls-Royce ownership is unlike anything else you may have experienced in the past. That's partly because your warranty coverage is regionally-specified, so you can be absolutely certain that your vehicle is receiving the services it needs as you drive through San Antonio and Dallas.
Additionally, your Rolls-Royce warranty always includes a service contract, so you'll automatically receive the basic maintenance that can set you up for success in the coming years. You'll also enjoy four years of Rolls-Royce roadside assistance coverage.
What Happens After the Rolls-Royce Warranty Period?
Is there a Rolls-Royce extended warranty? In fact, there are two ways to extend your coverage out past the initial four-year term:
If you purchase a Rolls-Royce Providence Pre-Owned vehicle from a participating dealership, you will enjoy up to 24 months of additional warranty coverage, even if the initial Rolls-Royce warranty period has come and gone.
There's also Rolls-Royce Service Inclusive, which comes with all new Rolls-Royce vehicles made during or after MY2003. This Rolls-Royce extended warranty can push your warranty coverage and your service contract out for an additional two, three, or five years of coverage.
No manufacturer would offer this level of coverage unless they were supremely confident in their vehicles. Of course, it's not hard to see why they take so much pride in their handcrafted motor cars.
Learn More with Rolls-Royce Motor Cars Austin
If you're anywhere near Austin or Houston, our trusted Rolls-Royce dealership would be glad to assist you with any pressing questions or concerns. Whether you're just learning more about the Rolls-Royce warranty, or you're ready to shop and buy online, we're here to help.
Learn More with Rolls-Royce Motor Cars Austin
Standing in as one of the most iconic models across the luxury Rolls-Royce lineup, the Rolls-Royce Ghost is the hallmark of excellence and style. Originally introduced in 2009, the first series Ghost was designed to compete with other luxury models that came in at a lower price point than the Rolls-Royce Phantom. The more affordable…

The iconic eighth-generation Phantom receives a bold new expression for 2023 with the all-new Rolls-Royce Phantom Series 2. Explore this deluxe model featuring all-new additions and exclusive amenities. Carrying the same tradition and reputation for luxury and excellence, the Phantom Series 2 emboldens riders like never before. The Phantom Series 2 boasts an updated exterior…

Rolls-Royce Black Badge models are designed for those who blaze a trail everywhere they go. Exploring the 2021 Rolls-Royce Black Badge lineup shows that you have a penchant for luxury, adventure, and blistering performance. Beyond that, joining the ranks as a Rolls-Royce Black Badge driver will undoubtedly allow you to craft a model that is…