Should I Buy or Lease?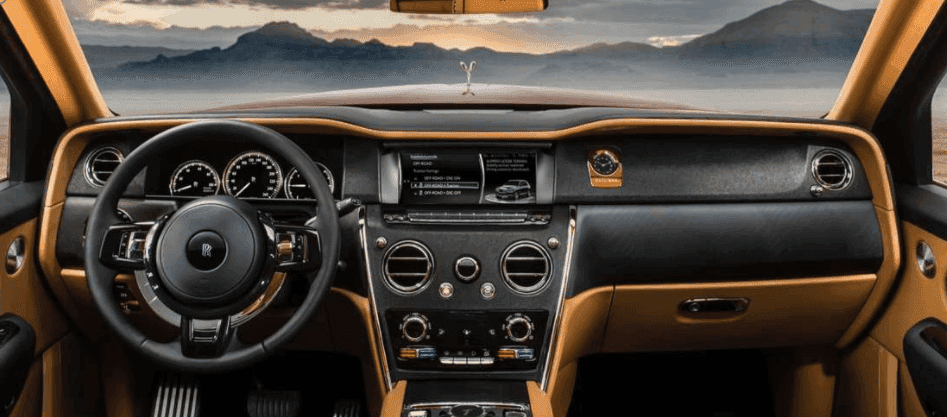 Even if you're not particularly worried about your monthly payments, it's a very good idea to compare lease vs. buying options before you commit to a Rolls-Royce of your own. After all, depreciation can be a steep cost in the luxury market. Even though those who do buy may keep their model for a decade or more, drivers wondering, "Should I buy or lease?" may find that leasing is simply a smarter financial choice! We've considered every major angle below, so you can start your adventure online today.
Benefits of Buying a Rolls-Royce
Drive Without Limits: Drivers who buy or finance a Rolls-Royce don't have to worry about mileage restrictions on the highways near San Antonio. They can drive where and how often they want, without fear of fees.
Customize as You See Fit: Choosing to buy or finance a Rolls-Royce gives you the opportunity to commission your model from scratch, complete with custom, one-of-a-kind features.
Sell When You Want: When you lease, you're locked in to one of several available contracts, and most are built around terms of two or three years. When you buy, you're free to sell or trade in your vehicle at any time.
Bringing Home a Family Heirloom: If the decades past are any indication, a Rolls-Royce that you buy could remain within your family for generations. Even if you don't bring it out of the garage all the time, buying a Rolls-Royce allows for the option of passing on your Rolls-Royce as a part of your family legacy.
Benefits of Leasing
Lower Sunk Costs: Unlike homes, vehicles tend to reduce in value over time. This means that your monthly financing payments won't build your wealth as consistently as your other investments.
Pay Less in Tax: Since you aren't buying the whole vehicle, the amount you pay in sales tax will be far lower with a lease. This difference between leasing and buying is especially apparent in the Rolls-Royce market.
Trading Up is Easier: Buying and reselling your vehicle gives you a little bit more temporal flexibility, but there's no way around the fact that upgrading your lease is so much easier and less stressful. Just drive into Rolls-Royce Motor Cars Austin, pick out your new vehicle, and drive home to Dallas or Houston.
Lower Maintenance Costs: Keeping a classic Rolls-Royce alive is often its own reward, but caring for an aging vehicle can be a hassle, too. Choosing to lease means that you'll only possess the vehicle for a few years.
Explore Leasing and Financing Options at Rolls-Royce Motor Cars Austin
Whether you decide to buy or lease, comparing lease vs. buying options with Rolls-Royce Motor Cars Austin puts you in a position to move forward with confidence. If you're ready to take the next steps, explore our new model inventory and our new vehicle incentives today.
Learn More with Rolls-Royce Motor Cars Austin
Rolls-Royce Black Badge models are designed for those who blaze a trail everywhere they go. Exploring the 2021 Rolls-Royce Black Badge lineup shows that you have a penchant for luxury, adventure, and blistering performance. Beyond that, joining the ranks as a Rolls-Royce Black Badge driver will undoubtedly allow you to craft a model that is…

Offering an exquisite interior, head-turning style, and endless amenities, the new Rolls-Royce Wraith is built to offer unmitigated comfort to anyone who enters the cabin. Whether you're in the driver's seat or enjoying the ride from one of four spacious bucket seats, you'll be amazed by the grace with which the 2021 Rolls-Royce Wraith…

If you have a penchant for luxury, sophistication, and power, the 2021 Rolls-Royce Phantom was built with you in mind. This peerless model delivers advanced, modern interior amenities, head-turning good looks, and stunning performance capabilities. When you travel through San Antonio in a new Rolls-Royce Phantom, onlookers will know you've already arrived no matter where you're…
Search
Find Your Vehicle
Search By Keyword
Search By Filters
Saved
Saved Vehicles
SAVED VEHICLES
You don't have any saved vehicles!
Look for this link on your favorites:
Once you've saved some vehicles, you can view them here at any time.
Share
Share This
Choose How To Share:
window.parent.postMessage({AutoLeadStarEvent: {type: "conversion"}}, "*");