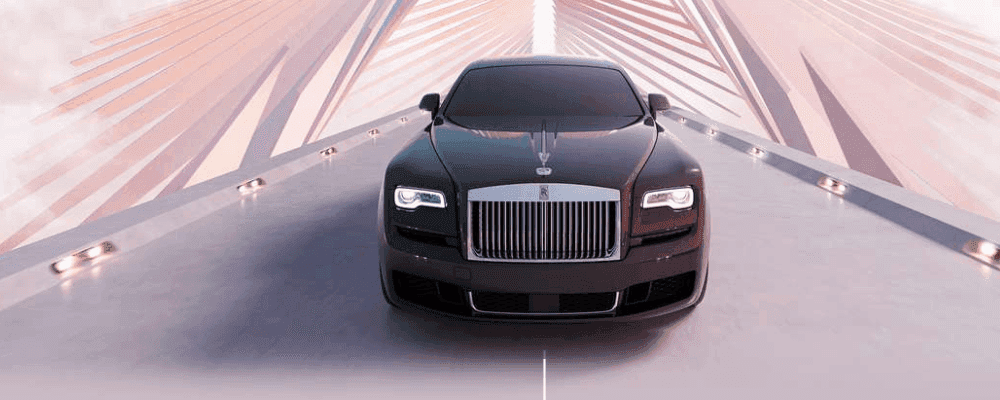 2020 Rolls-Royce Ghost vs. Bentley Flying Spur
Are you in the market for a high-end luxury supercar? Both the Rolls-Royce Ghost and the Bentley Flying Spur are compelling mid-size options in their respective manufacturer's lineups, but which model is just right for your Houston and El Paso adventures? Comparing the Rolls-Royce Ghost vs. Bentley Flying Spur in depth, you're bound to notice significant differences in style, interior quality, and performance. We'll cover each in turn, so you can be confident that you've made the right choice.
Rolls-Royce Ghost vs. Bentley Flying Spur: Style and Image
Both the Rolls-Royce Ghost and the Bentley Flying Spur are bound to make a lasting impression on the San Antonio region's drivers. However, not even the Bentley can match the Rolls-Royce on its genuinely regal, commanding presence. Here's why:
The Bentley Flying Spur features a rounded frame, dual headlights, and a shorter back end. To some, these design choices will impart a sportier, more practical look.
The Rolls-Royce Ghost is significantly longer, and its bold, square front end makes it significantly more imposing. Its sharp single headlights and straight-lined grille only add to this sedan's visual appeal.
Still not sure if the Ghost is the right Rolls-Royce for your needs? Explore our Ghost vs. Phantom matchup to get a better sense of what our lineup has to offer.
Rolls-Royce Ghost vs. Bentley Flying Spur: Interior Quality
Both the Bentley Flying Spur and the Rolls-Royce Ghost can be equipped in virtually any way that you'd like. However, that doesn't mean they're equals. Here's what you should know about each high-end motor car's cabin:
The Rolls-Royce Ghost interior features unique appointments like in-car umbrellas and subtly-luxurious inch-thick floor mats. Neither is included in the Flying Spur.
Although the 2020 Bentley Flying Spur has been redesigned with a longer wheelbase and a more spacious cabin, the Rolls-Royce Ghost has long been a leader in this category. In the latter, you'll be able to tour the countryside with 42.3 inches of rear legroom. If you'd like even more room to spread out, choose the Extended Wheelbase.
Rolls-Royce Ghost vs. Bentley Flying Spur: Performance
By now, you'll have noticed that the Rolls-Royce Ghost doesn't have quite as much horsepower as the Bentley Flying Spur. The latter also offers an available V8, for which the Rolls-Royce has no answer. Still, there are more than a few reasons why the Rolls-Royce Ghost wins out on performance and ride quality:
The Rolls-Royce Ghost uses a satellite-linked transmission to provide superior performance on every hill, curve, and open stretch of road.
Dynamic air suspension has long been a hallmark of the Rolls-Royce Ghost sedan's impressive ride. Although the Bentley is more powerful, reviewers and consumers alike can't help but note the Ghost sedan's incredibly smooth performance. You'll feel like you're gliding on air.
The available Black Badge Ghost configuration ups your horsepower and torque by significant margins, bringing you in line with the Bentley model's impressive ratings.
Experience the Rolls-Royce Ghost at Rolls-Royce Motor Cars Austin
You've compared the Rolls-Royce Ghost vs. Bentley Flying Spur, and you've seen the reasons why Houston-area drivers decide to stick with the best of the best. Explore more of our in-depth Rolls-Royce comparisons or take a closer look at our Ghost inventory today. Ready to take the next steps and commission a model of your own? Visit us in Austin today.
Learn More with Rolls-Royce Motor Cars Austin
Standing in as one of the most iconic models across the luxury Rolls-Royce lineup, the Rolls-Royce Ghost is the hallmark of excellence and style. Originally introduced in 2009, the first series Ghost was designed to compete with other luxury models that came in at a lower price point than the Rolls-Royce Phantom. The more affordable…

The iconic eighth-generation Phantom receives a bold new expression for 2023 with the all-new Rolls-Royce Phantom Series 2. Explore this deluxe model featuring all-new additions and exclusive amenities. Carrying the same tradition and reputation for luxury and excellence, the Phantom Series 2 emboldens riders like never before. The Phantom Series 2 boasts an updated exterior…

Rolls-Royce Black Badge models are designed for those who blaze a trail everywhere they go. Exploring the 2021 Rolls-Royce Black Badge lineup shows that you have a penchant for luxury, adventure, and blistering performance. Beyond that, joining the ranks as a Rolls-Royce Black Badge driver will undoubtedly allow you to craft a model that is…