5 Signs That You're Due for a Tire Change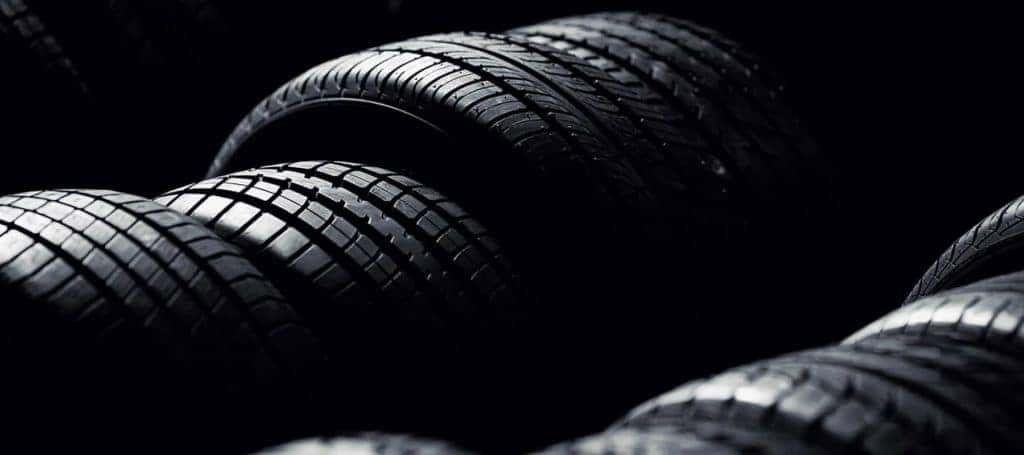 Your Rolls-Royce delivers a supremely comfortable ride, but even the most luxurious and dependable vehicles will eventually require tire replacement. After all, no amount of brilliant mechanical engineering can make up for the impact that these deceptively simple components can have on your daily drives and adventures. Here, we've identified the most common signs that it's time to secure replacement tires–so you can focus on what really matters.
Your Tread Depth is Low–or Non-Existent
The most common sign of how often to change tires is the same on Rolls-Royce vehicles as it is nearly everywhere else. When your tires are new, they should have a tread-depth of roughly 10/32" or 12/32"–roughly ⅓ of an inch. If your tires are due for replacement, they'll have a depth of 2/32" or less. Find out how to check tire tread depth at home, or schedule service if you'd like an expert to take a look. Want to ensure that your tires wear down at an even rate? If you drive often enough, regular tire rotation is essential.
Your Vehicle Shakes While Braking or Driving
You may regularly notice a slight vibration in your Rolls-Royce, especially if you're moving over rougher roads. However, since your model has been designed to provide an exceptionally smooth and satisfying touring experience, any significant vehicle trembling should give you cause for concern. Although shaking while braking is more common, a vehicle that shakes while accelerating or coasting is in even more urgent need of tire replacement.
Your Tires Don't Maintain Their Air Pressure
If you find that your tires just don't hold their air pressure like they used to, it's probably because they've been worn down. Although it's always a good idea to check your tire pressure at least once a month, and more often when you're dealing with the San Antonio area's weather extremes, massive fluctuations and rapid air loss are both signs of trouble.
Your Tire Walls Are Cracked or Wearing Thin
Driving isn't the only factor that wears down your tires. Other elements, including acid rain and ultraviolet light from the sun's rays, can cause your tire walls to wear down even more quickly than your treads. Cracks in the side of your tires are the most important sign to look out for, especially if you don't drive your Rolls Royce very often. Parking your vehicle inside is one simple, if unintuitive, way to maximize your tire life.
You Notice Bubbles or Blistering
The appearance of bubbles or blisters on your tire wall indicates some sort of severe damage to your tire lining. This sort of event is unlikely to be the result of normal wear and tear. It's more likely that some sort of impact has caused a rupture, and since blistering signals the potential for a dangerous blow-out, you'll want to secure replacement tires right away.
Find Your New Rolls-Royce Tires at Rolls-Royce Motor Cars Austin
Your Rolls-Royce tires and your braking system are two of the most important safety features on your vehicle. Pay close attention to what they're trying to tell you! If you're anywhere near Houston or El Paso, and you're in need of replacement tires, simply pay a visit to our Rolls-Royce tire center in Austin, today. We can help you make your tires last longer and keep your vehicle running like new.
Learn More with Rolls-Royce Motor Cars Austin
Standing in as one of the most iconic models across the luxury Rolls-Royce lineup, the Rolls-Royce Ghost is the hallmark of excellence and style. Originally introduced in 2009, the first series Ghost was designed to compete with other luxury models that came in at a lower price point than the Rolls-Royce Phantom. The more affordable…

The iconic eighth-generation Phantom receives a bold new expression for 2023 with the all-new Rolls-Royce Phantom Series 2. Explore this deluxe model featuring all-new additions and exclusive amenities. Carrying the same tradition and reputation for luxury and excellence, the Phantom Series 2 emboldens riders like never before. The Phantom Series 2 boasts an updated exterior…

Rolls-Royce Black Badge models are designed for those who blaze a trail everywhere they go. Exploring the 2021 Rolls-Royce Black Badge lineup shows that you have a penchant for luxury, adventure, and blistering performance. Beyond that, joining the ranks as a Rolls-Royce Black Badge driver will undoubtedly allow you to craft a model that is…