How Often to Change Synthetic Oil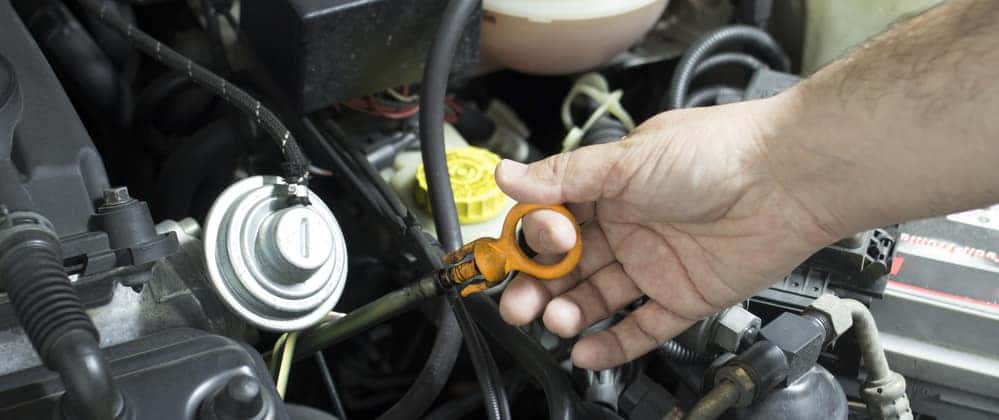 If you drive a new or pre-owned vehicle that takes synthetic oil, you may be wondering how often to change synthetic oil. On average, synthetic oil lasts about 7,500 and 15,000 miles between oil changes. This interval depends greatly on the vehicle and the blend of oil used. Below, you'll find more information related to the question, "How often do you change synthetic oil," as well as tips for using synthetic oil.
Synthetic vs. Conventional Oil: What's the Difference?
It's important to note that not all vehicles use synthetic oil. The easiest way to figure out whether your car takes conventional or synthetic oil is to simply check your owner's manual. Still can't find the info you need? Contact our service center near San Antonio to speak with a service professional who knows Rolls-Royce vehicles inside and out.
What the Benefits of Using Synthetic Oil?
Compared to conventional oil, synthetic oil costs more, which is why some drivers avoid it. However, there are a lot of benefits to using synthetic oil that you simply can't get from conventional oil, such as:
More Time Between Service Intervals – Many vehicles that take synthetic oil can last as long as 15,000 miles between oil changes.
Performs Better at High Temperatures – Synthetic oil can withstand the heat of an engine for a longer period of time than conventional oil.
Greater Performance – High-performance vehicles, such as the Rolls-Royce Phantom, often use synthetic oil because of its longevity.
Can Conventional & Synthetic Oils Be Mixed?
Synthetic and conventional oils can be mixed; it's not dangerous, but isn't recommended. Mixing the two oils negates synthetic oil's high-performance properties. It's a better idea to simply use the one your owner's manual suggests.
What Does a Synthetic Oil Change Cost?
Synthetic oil change costs vary. The car you drive, the oil used, the dealership you visit, and your location influence the price you'll pay. For pricing estimates, contact our service department and our team of friendly representatives will answer your questions about our oil change prices, service specials, and more.
Schedule Oil Service at Rolls-Royce Motor Cars Austin Today!
If you can't remember the last time your car had an oil change, schedule a service appointment at Rolls-Royce Motor Cars Austin near Houston and Dallas. Our expert service team will happily replace your car's synthetic oil and answer any questions you may have about oil service, such as, "When should I change my oil?"