Why Does My Rolls-Royce Shake When Braking?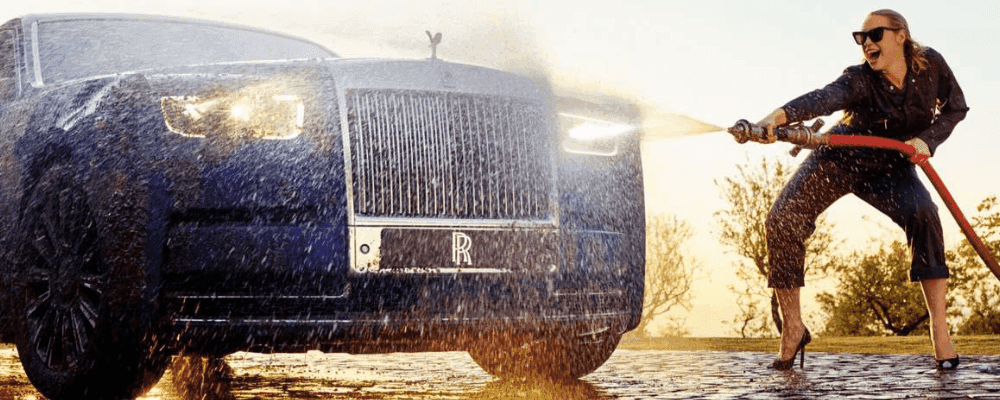 Your Rolls-Royce is designed to provide one of smoothest, most satisfying rides that the world has ever experienced. If you notice that your Rolls-Royce trembles while braking, your next step should be to contact our service center and schedule an appointment at the earliest possible opportunity.  So, why does your Rolls-Royce shake when braking? There are several possible answers, and although none of them are good, each can be dealt with quickly and easily by authorized Rolls-Royce technicians.
Warped Brake Rotors
Brake rotors are designed to wear down naturally over time, as you drive around San Antonio and Houston. And, if you only drive your Rolls-Royce on occasion, it can be relatively easy to lose track of your replacement schedule. If you notice shaking or trembling as you slow your vehicle, it may simply be time to secure new rotors. Generally, brake rotors are replaced once every 70,000 miles or so. In certain extreme cases, the heat generated by the friction of braking can cause them to become warped or damaged. The solution here is the same: It's time to schedule service and secure a replacement set. However, if your rotors are wearing out quickly, your driving habits or local road conditions may be a factor.
Worn-Out Tires
If your brake rotors are in good condition, you may wish to check your Rolls-Royce vehicle's tire alignment and tire condition. If road conditions have caused your wheels to become misaligned, braking will require an extra effort from your vehicle, and it will shake while braking as it tries to restore balance. Something similar may be said if your tires are simply worn out. If you drive often enough, or have gone a long time without tire replacement, your vehicle will have to work harder to bring you to a stop. Check the tread depth of your tires if you think that this may be the cause of your vehicles' shaking.
Ailing Steering or Suspension Systems
In the most serious cases, there may be an issue with your Rolls-Royce vehicle's steering or suspension systems. Although the shaking might be especially noticeable while braking, these sorts of issues will also cause your vehicle to shake while driving. Again, if your experience behind the wheel of your Rolls-Royce is anything less than magnificent, you'll want to schedule service right away.
Trust Rolls-Royce Motor Cars Austin for All Your Service Needs
Rolls-Royce Motor Cars Austin isn't just the region's preferred source for new and pre-owned Rolls-Royce vehicles. We're here to support you during each stage of your ownership journey. Schedule service today if you're in need, or explore more of our service tips and tricks.
More from Rolls-Royce Motor Cars Austin
Standing in as one of the most iconic models across the luxury Rolls-Royce lineup, the Rolls-Royce Ghost is the hallmark of excellence and style. Originally introduced in 2009, the first series Ghost was designed to compete with other luxury models that came in at a lower price point than the Rolls-Royce Phantom. The more affordable…

The iconic eighth-generation Phantom receives a bold new expression for 2023 with the all-new Rolls-Royce Phantom Series 2. Explore this deluxe model featuring all-new additions and exclusive amenities. Carrying the same tradition and reputation for luxury and excellence, the Phantom Series 2 emboldens riders like never before. The Phantom Series 2 boasts an updated exterior…

Rolls-Royce Black Badge models are designed for those who blaze a trail everywhere they go. Exploring the 2021 Rolls-Royce Black Badge lineup shows that you have a penchant for luxury, adventure, and blistering performance. Beyond that, joining the ranks as a Rolls-Royce Black Badge driver will undoubtedly allow you to craft a model that is…