The all-new Rolls-Royce Phantom Series 2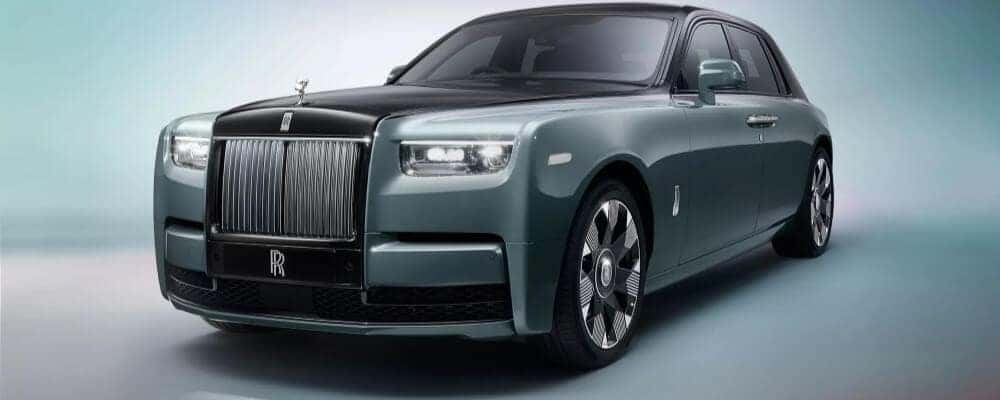 The iconic eighth-generation Phantom receives a bold new expression for 2023 with the all-new Rolls-Royce Phantom Series 2. Explore this deluxe model featuring all-new additions and exclusive amenities. Carrying the same tradition and reputation for luxury and excellence, the Phantom Series 2 emboldens riders like never before.
The Phantom Series 2 boasts an updated exterior with revamped and illuminated Pantheon grille as well as a greater focus on its Spirit of Ecstasy badge. New laser-cut bezel starlights parallel its interior starlight headliner for an intentional, unified, and stunning look. All-new 3D stainless steel wheels with triangular facets add to the Series 2 Phantom's premium exterior design.
As for the Phantom's new interior, motorists will enjoy a driver-centric thicker steering wheel, the signature Starlight Headliner, a dashboard clock with a 3D-printed ceramic surround, and the inclusion of Rolls-Royce Connected. Rolls-Royce Connected communicates with Whispers, the Rolls-Royce private members app. You can send whereabouts and destinations to the car directly, as well as display information like location, security status, and current condition. The Phantom Platino range of trim offerings is also available, featuring leather-upholstered front seats and rear seats in bamboo and cotton fabrics.
Discover the Rolls-Royce Phantom at Rolls-Royce Motor Cars Austin
Want to register your interest in the Rolls-Royce Phantom Series 2? Have additional questions about the Rolls-Royce Phantom? Whatever you may need, Rolls-Royce Motor Cars Austin is ready to help. Feel free to contact us with any additional questions, or stop by our dealership in Austin, TX. Learn more about the Rolls-Royce Phantom or check out our current inventory of all-new Rolls-Royce models. Our team aims to serve each of your needs with diligence and enthusiasm. We look forward to serving you and connecting you with the car of your dreams.