The History of the Rolls-Royce Ghost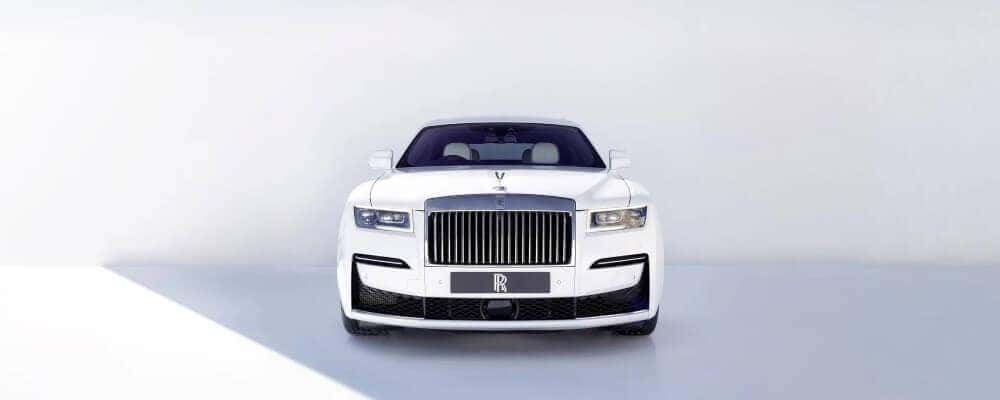 Standing in as one of the most iconic models across the luxury Rolls-Royce lineup, the Rolls-Royce Ghost is the hallmark of excellence and style. Originally introduced in 2009, the first series Ghost was designed to compete with other luxury models that came in at a lower price point than the Rolls-Royce Phantom. The more affordable and modern Ghost led new and younger generations to experience the thrills and pride that came with Rolls-Royce ownership.
The Rolls-Royce Series 2 Ghost's 2014 debut featured newly sculpted headlights and daytime running lights, a new tapered wake channel, and revamped silhouette. With an upgraded exterior shape and extra height and width, the Series 2 Ghost was completely redesigned.
Instead of continuing the Ghost series, Rolls-Royce began crafting the second-generation Ghost. Revealed in 2020, the second-generation Rolls-Royce Ghost featured responsive all-wheel drive, all-wheel steering, and a new illuminated grille. Introducing what Rolls-Royce calls a "Planar" suspension, the second-generation Ghost gives the impression of driving on a continuous flat plane with little vibration or disruption. As for the interior, the second-generation Rolls-Royce Ghost features far more intricate details, updated technology, and an available starlight headliner. An extended wheelbase model also debuted in 2020, providing more cabin and passenger space.
The newest model, the 2022 Rolls-Royce Ghost, features an all-new Black Badge variant including a darker exterior, exclusive details, hand-polished and high-gloss paintwork, a black wood interior trim, and a more powerful engine. The Rolls-Royce Ghost Black Badge is powered by a 6.75-liter twin-turbocharged V12 engine boasting 591 horsepower. Throughout its history, the Rolls-Royce Ghost cements its legacy among Rolls-Royce's iconic lineup.
Discover the Rolls-Royce Ghost at Rolls-Royce Motor Cars Austin
Want to get behind the wheel of an all-new Rolls-Royce Ghost? Whatever you may need, Rolls-Royce Motor Cars Austin is ready to help. Feel free to contact us with any additional questions, or stop by our dealership in Austin, TX. Learn more about the Rolls-Royce Ghost or check out our current inventory of all-new Rolls-Royce models. Our team aims to serve each of your needs with diligence and enthusiasm. We look forward to serving you and connecting you with the car of your dreams.