What to Expect: Rolls-Royce Black Badge Prices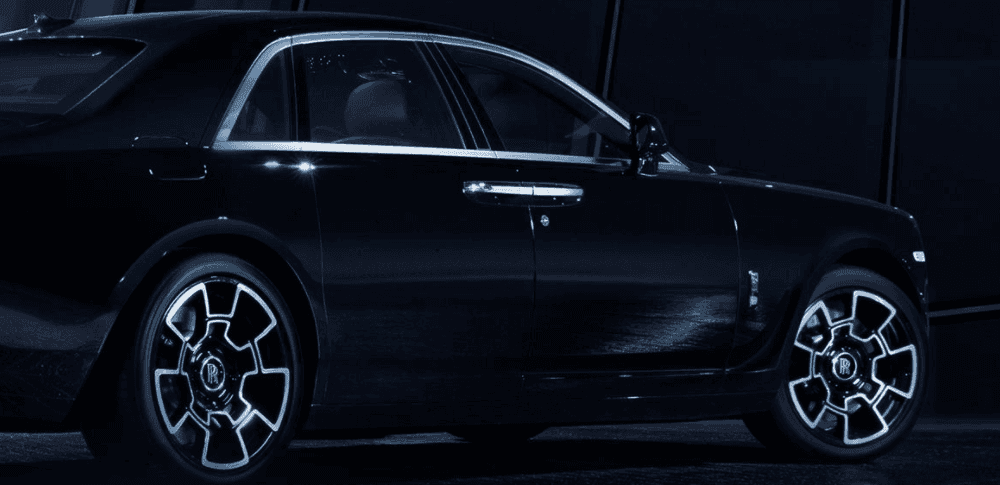 ---
---
The Rolls-Royce Black Badge lineup upgrades your favorite Rolls-Royce motor cars with even more potent powertrains, unique all-black styling features, and luxurious amenities that will ignite your senses. As a result, Rolls-Royce Black Badge prices reflect significant premiums. You might pay anywhere between $60,000 and $100,000 on top of your preferred model's base cost to access the features that only a Black Badge model can offer.  Still interested? We're not surprised. For those who demand the best of the best, only a Black Badge model will truly satisfy!
A Closer Look at the Rolls-Royce Black Badge Price Range
Since almost no one chooses a Black Badge model without adding their own list of exciting customizations and upgrades, it's difficult to say in advance what your Rolls-Royce Black Badge price will look like! The best way to estimate the cost of your model is to take a look at our new Rolls-Royce Black Badge inventory.  In the meantime, the following breakdown can help you get an idea of what you'll expect to pay:
The most accessible Rolls-Royce Black Badge Cullinan starts at roughly $382,000.
For some, that might appear to be a rather steep increase over the baseline Cullinan price of $325,000 MSRP, but after all, this model delivers a 600-hp V12 engine with 664 lb-ft of torque, along with unique red brake calipers, striking silver-on-black badging, and so much more.
Looking for additional options? Most Black Badge models, in their final owner-specified configurations, come in between $400,000 and $500,000.
What Other Models Are in the Rolls-Royce Black Badge Lineup?
Currently, there are four Rolls-Royce Black Badge models to choose from. To get a better sense of what each is offering, check out our overviews of each base model with an available Black Badge configuration:
Find Your Rolls-Royce Black Badge at Rolls-Royce Motor Cars Austin
There's never a bad time to check out the new vehicle inventory at Rolls-Royce Motor Cars Austin, and we can even help you learn how to shop online at home in Dallas or San Antonio. Let us help you get started today.
Learn More with Rolls-Royce Motor Cars Austin
Rolls-Royce Black Badge models are designed for those who blaze a trail everywhere they go. Exploring the 2021 Rolls-Royce Black Badge lineup shows that you have a penchant for luxury, adventure, and blistering performance. Beyond that, joining the ranks as a Rolls-Royce Black Badge driver will undoubtedly allow you to craft a model that is…

Offering an exquisite interior, head-turning style, and endless amenities, the new Rolls-Royce Wraith is built to offer unmitigated comfort to anyone who enters the cabin. Whether you're in the driver's seat or enjoying the ride from one of four spacious bucket seats, you'll be amazed by the grace with which the 2021 Rolls-Royce Wraith…

If you have a penchant for luxury, sophistication, and power, the 2021 Rolls-Royce Phantom was built with you in mind. This peerless model delivers advanced, modern interior amenities, head-turning good looks, and stunning performance capabilities. When you travel through San Antonio in a new Rolls-Royce Phantom, onlookers will know you've already arrived no matter where you're…